The Almighty GYEON VIEW
Posted by JEFF MCEACHRAN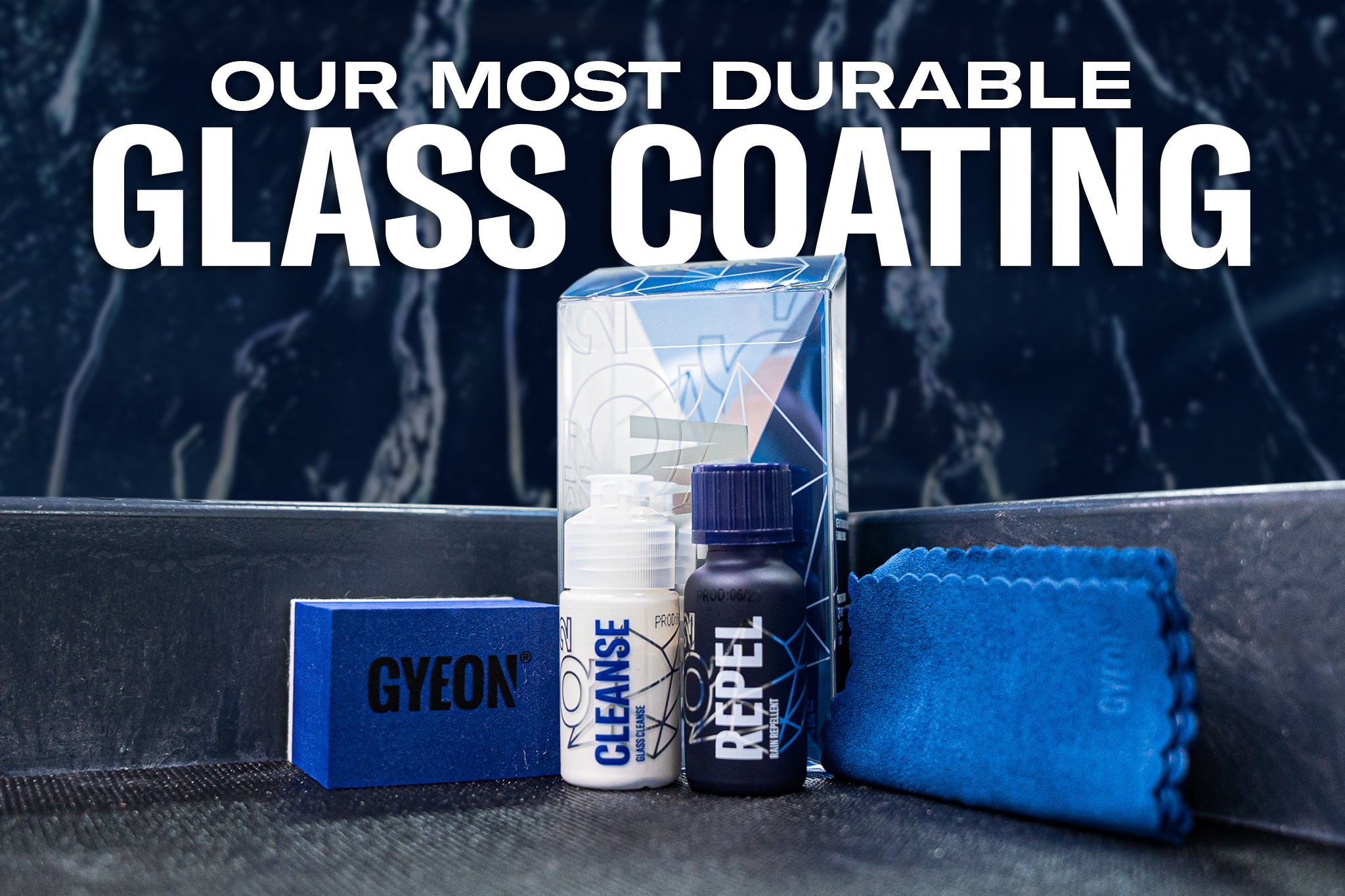 There are many ways to achieve water repellency on your glass and windshield. You can apply WetCoat, Bathe+, CanCoat...shoot you can even apply a layer of wax to achieve different levels of results. QuickView has entered as well as an easy solution for the DIY market to achieve repellency. But if you want the best. The most technically advanced product. The longest-term durability. And the most water action possible across the windscreen. Then you cannot look past the tried and true, GYEON Q² VIEW.
Q² VIEW
GYEON is well known for engineering products to their absolute maximum capability. When it comes to improving visibility in poor weather driving, which is the core design of VIEW, GYEON did not pull back. They put together a technical product that outperforms anything we've used. It is designed for maximum performance. This comes from a multi-step and technical application process at a higher price point than other shorter-term options.
What's Included
VIEW is a 2 part system versus the single topical application like other great products in the GYEON line. By using Cleanse as a polish and cleaner, but more importantly a bonding agent for the top coat of Repel, we get serious performance out of the coating. The key is to work Cleanse deeply into the glass and with more downward pressure than you might imagine. You want the product to "squeak" just a bit so that you know you are really working Cleanse into the pores of the glass.
The Results
We know fluorine is the mother of all things beading. Repel is the fluorine-based top layer that will bond to Cleanse and provide the actual performance of the product. Repel will not feel like a traditional coating. You do not need to let it dwell and release solvent. Repel will glide over the glass and chemically interact with Cleanse. A light removal of excess material immediately after you've applied an even layer is all that you'll need.
Pro Tip: Make sure to treat your windshield wiper blades with Repel as well. This will keep them from jumping across the glass during use. Also, make sure to use a standard windshield washer fluid and not something with any hydrophobic or repellency properties. They can gum up on the windshield and leave a film, where neither product in place will perform its best. Let VIEW do the work.
Follow us for new product releases, in-depth product guides, and updates on our social media channels (Instagram, Facebook, TikTok), and subscribe to our YouTube channel for a mix of all things GYEON. Have a specific topic or product you'd like to see us talk about? Let us know!