How to Wax Your Car - The GYEON Way
Posted by JEFF MCEACHRAN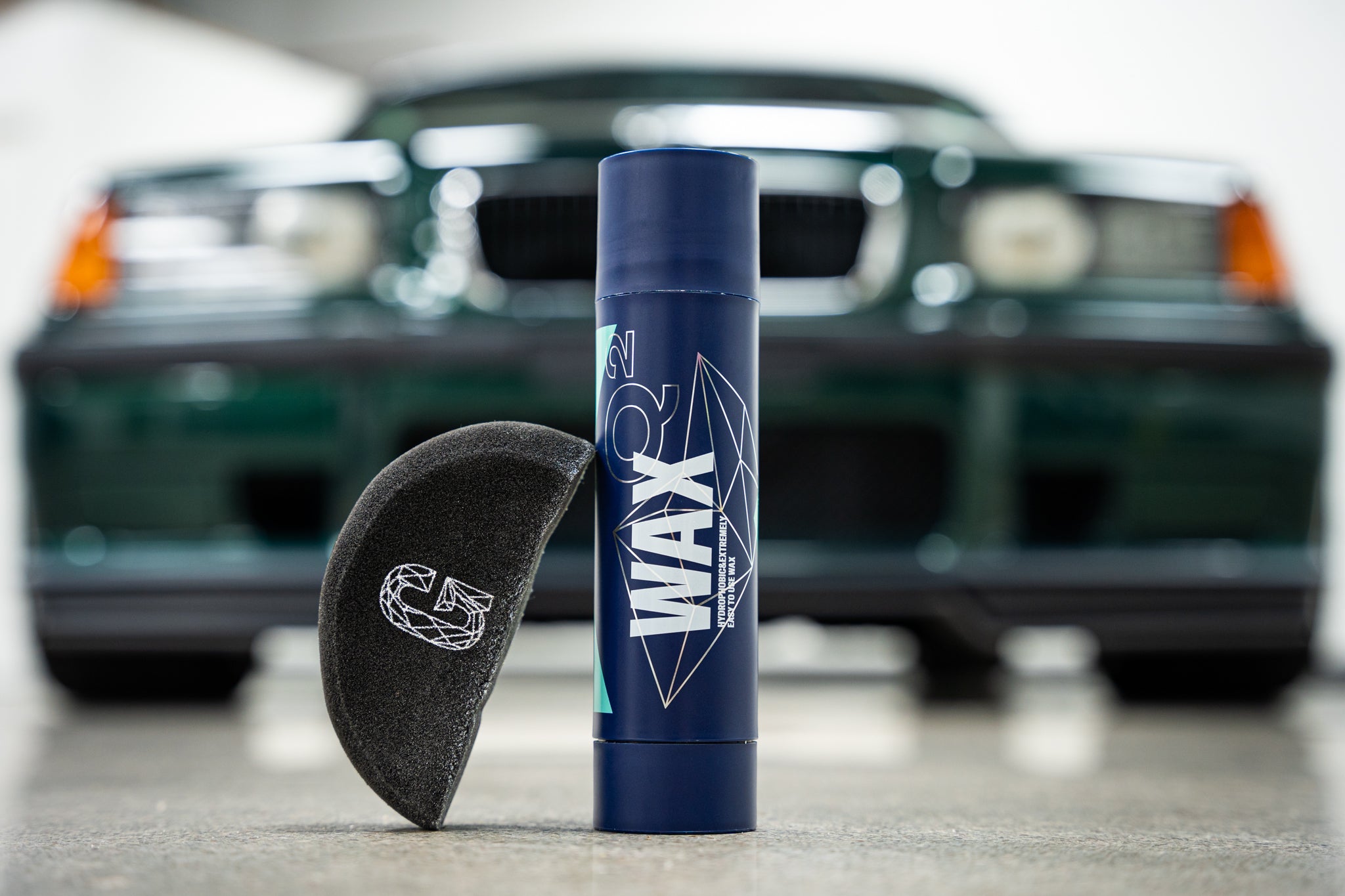 One of the oldest traditions in the entire industry, and one that defined an entire generation thanks to the 80's cult classic "The Karate Kid". Waxing your vehicle is not only a way to add a layer of protection to your vehicle, but for some, can also be therapeutic and deepen the mystical bond between man and machine. This blog will be exploring GYEON's iteration of the classic car care tradition; let us tell you about how we "wax on, wax off".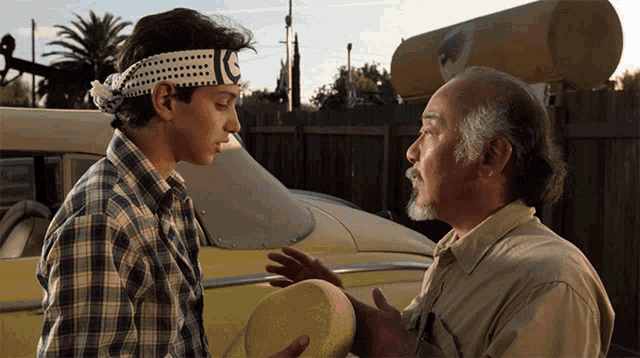 Q² Wax… What Is It?
Q² Wax is a traditional carnauba-base with a GYEON spin; we've taken the classic, glossy, therapeutic process of applying a wax and made it suitable for the modern age by utilizing hydrophobic technology from some of GYEON's predecessors. Most notably, we've taken the fluorine that used to be found in the hyper slick topcoat, Q² Booster, and created a wax that is truly in a league of its own. By combining carnauba and fluorine, it takes everything you love about a standard car wax and dials it to 11. Not to mention that it smells absolutely phenomenal too!
Before we get to the application and what to expect from the performance, let's talk a little bit about what's included in the kit. At first look, you'll immediately notice that our wax is different than what you'd receive in a traditional disc/puck style tin – instead, our wax is delivered in a tube, similar to what you'd find with a modern lip balm or deodorant. By twisting the bottom mechanism, it will push the wax to the top, making it ready to apply to the included applicator.
The included applicator is also something we have taken a different approach to. Opposed to a normal flat circular sponge foam or microfiber applicator, our wax applicator is a half-moon shape that's about an inch and a half wide. The reason we went with this design is that contrary to how traditional applicators can be uncomfortable to hold/use, our applicator fits ergonomically to the natural curve of your hand which allows for a more comfortable experience and more precise application; think of it like how a computer mouse would fit into your hand. Once you use it for the first time, you'll wonder where it has been your entire life.
Lastly, you'll find a white GYEON Baldwipe for removal. The reason we went with a low-pile Baldwipe for the initial wipe-off is because once the product dries/cures on the surface, you'll want to be able to pick up and remove any excess product without having to apply almost any pressure. Long-pile towels like the Softwipe in this scenario serve better as a final wipe product to pick up any remaining material that gets left behind from the white towel.
Where Can I Use It?
Q² Wax is a great protectant for your paint as well as headlights, taillights, and even exterior piano black plastics; what's great about it is that while applying to these surfaces, it won't stain any black plastic trim you have, just in case you accidentally brush against it with the applicator while applying to the paint.
What makes our wax truly special is the application and just how insanely user-friendly it is. When applying Wax, you'll turn the base of the tube until just enough product pops up, and it will feel pretty intuitive on what to do, but you'll take the applicator and give it 2-3 swipes across the applicator – we don't want to overload the applicator with product here, a little bit goes a long way.
When you go to apply, there is no specific method you need to use; whether you like to apply in circles like Daniel Larusso and Mr. Miyagi, or take a traditional coating approach with cross-hatch patterns, the main goal here is to create an even, thin layer on the surface. I'll explain in just a moment why a thin and even layer is more important than just loading the paint up with a thick layer of product.
Once applied, this is where Wax truly sets itself apart from the rest. Wax holds a minimum cure time of 30 minutes and can even be left overnight without sacrificing ease of use and ease of removal. We'll be looking for a light haze that dries evenly. That said, you can apply a layer of Wax, go to dinner then come back to wipe off, or apply it the night before a car show and come back to wipe it off the next morning; it truly is that simple. Remember when I mentioned how a thick layer isn't needed – the removal is precisely why. If you end up using too much product, you'll notice that it becomes more like a traditional carnauba wax in the sense that it dries white and becomes a bit grabby on the towel feel; even then, it still isn't difficult to remove, just becomes slightly less enjoyable to take off.
Upon removal, you'll immediately notice how slick the surface becomes. If you're a detailer or vehicle owner who enjoys the tactile feedback of products (how they make the surface feel), you'll find that GYEON Wax is hard to beat in terms of paint feel. Not only does the surface become extraordinarily slick, but the carnauba in the formula does exactly what it has done to vehicles for a century now – provide a ridiculously glossy and color-enhancing glow that is truly in a league of its own.
Wax Is NOT Dead
Even with the industry moving in a million different directions with new formulas debuting every day, it's important to never forget what started it all, and that's what we wanted to do with our Wax – it truly is our love letter to the legend that truly started it all. From the application experience to durability to the water behavior, our wax is definitely one you need to add to your must-try list.
Once applied, proper maintenance and care are the best way to extend the life of your wax to its fullest potential. In real-world testing, we have noticed about 2 months of protection from a single application, but this can obviously vary depending on how the car is used, how it is maintained, etc.
The water behavior on this particular wax is definitely the star of the show. Not only is it insanely slick thanks to fluorine, but it is also remarkably hydrophobic. The beads on this wax are stunning, and it is definitely something you've got to try for yourself. Putting all of the pieces together just creates a GYEON experience that pays homage to a decades-old car care tradition.
As always, thank you for stopping by to digitally spend some time with me and talk about the products that I love. I hope this helps a new generation of car detailers and inspires them to keep this tradition alive. Follow our Instagram & TikTok as well as like our Facebook page for any and all product updates, releases, and reveals – Subscribe to our YouTube Channel for product guides, tips & tricks, and more!
Make your way over to gyeonusa.com to pick up a tube of Q² Wax and let us convince you that Wax is NOT dead. Enjoy!